UNFORGETTABLE MOMENTS
In Cortina d'Ampezzo you can live all sorts of adventures, such as the unique experience of the Adrenalin Center, or hikes in search of dinosaur footprints, right through to activities for adults such as the Museum of the Great War.
The Ampezzo Valley has something for everyone, with an infinity of pursuits offering a thousand different emotions.
The opportunities are very wide-ranging, because you can go on hikes dedicated to the First World War when the Ampezzo Valley was a theatre of combat; or you can enjoy the views of traditional Ladin villages by taking the "Trenino delle Dolomiti" land train; or you can simply walk and admire the Dolomites.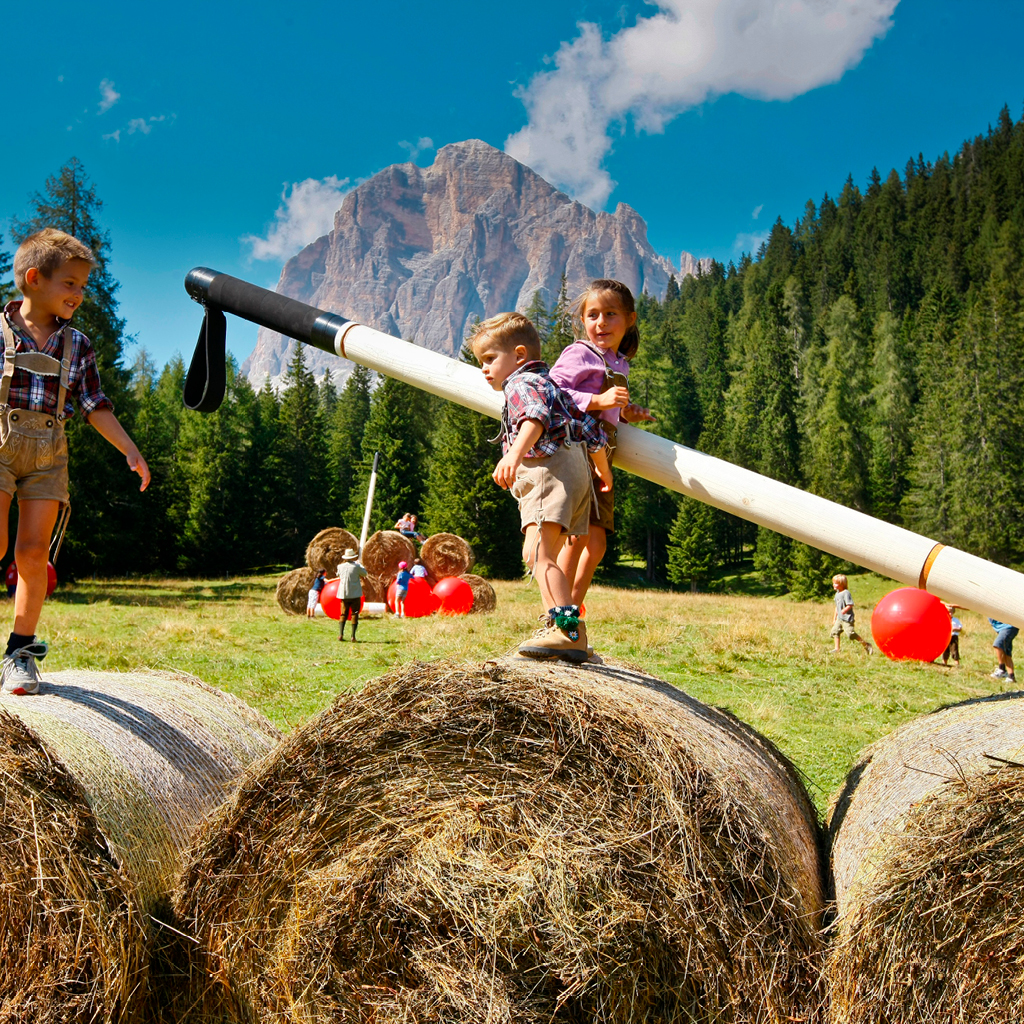 BABY TREKKING
In Cortina there is a huge choice for people looking for easy walks suitable for the whole family. Children can enjoy all sorts of experiences while strolling amongst the Dolomite peaks.
In Cortina d'Ampezzo there are innumerable hikes, walks amidst flower-strewn pastures, and small adventures to be enjoyed all together: mini-excursions on the banks of magical lakes, routes that are suitable even for pushchairs, and high-altitude mountain huts where you can meet cows, ponies, horses and many other animals. In addition, there are specific routes created in cooperation with ULdA (Union dei Ladis de Anpezo, Ampezzo Ladin Union) and the Regole d'Ampezzo (a common land ownership association) designed for the youngest visitors, enabling them to recognise and learn the names of flowers and trees in the Ampezzo Valley.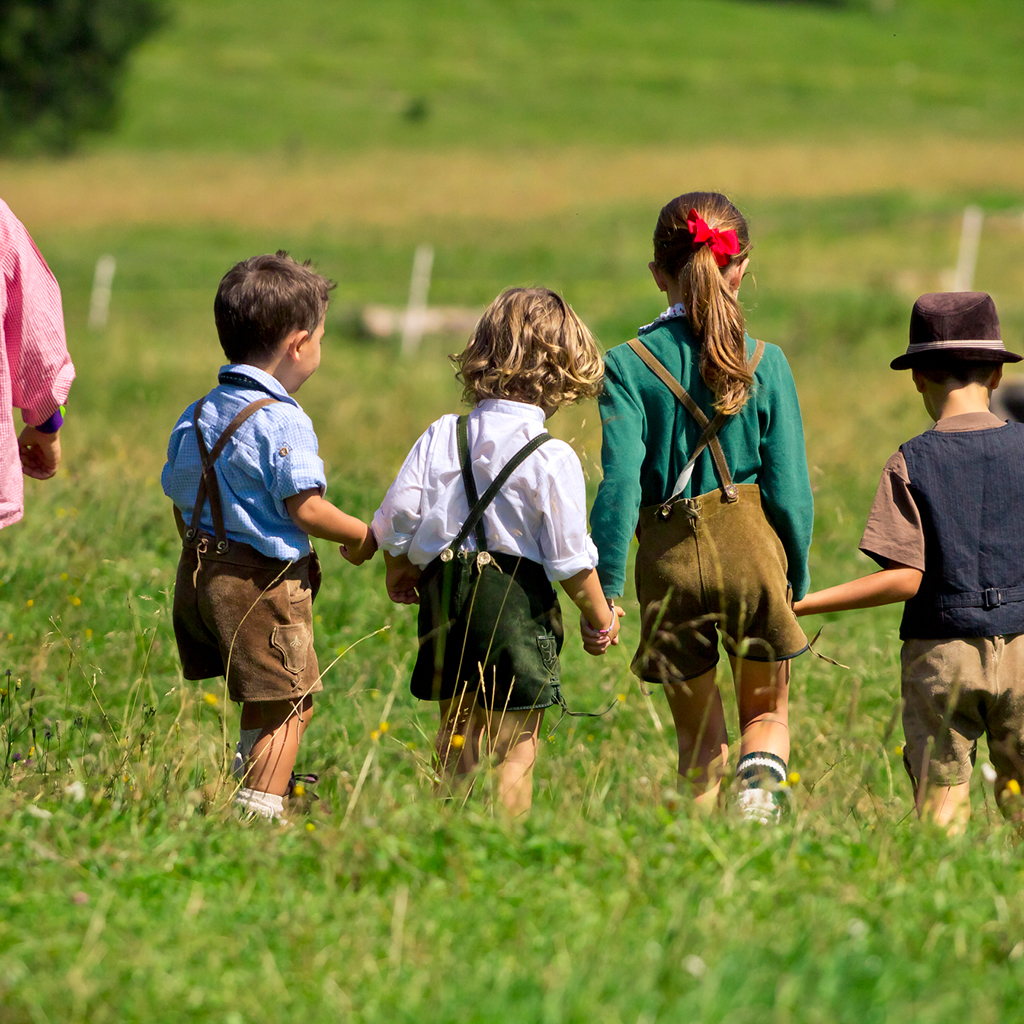 PUSHCHAIRS ON THE PATH
Cortina offers many routes that can be taken with pushchairs, offering lovely experiences even for the smallest children!
The route of the "Ex ferrovia" (disused railway) cycle path is ideal for pushchairs and the youngest cyclists. The path, which runs through the entire Ampezzo Valley, is easily accessible from the town centre, and offers gentle walks through all the surrounding villages.


Further north, there is also the Pian de Ra Spines circular route, an easy itinerary on an unpaved track that reaches the start of the Natural Park of the Ampezzo Dolomites. You can enjoy a full immersion in the peace of nature, with the sound of the river Boite running through the area, and the trees that are a constant presence along the entire route.


In addition, there is a splendid walk towards the mountain hut Malga Ra Stua: when you arrive, you will see an enchanting clearing where you can taste traditional desserts and admire the animals living in the area, grazing in the pastures.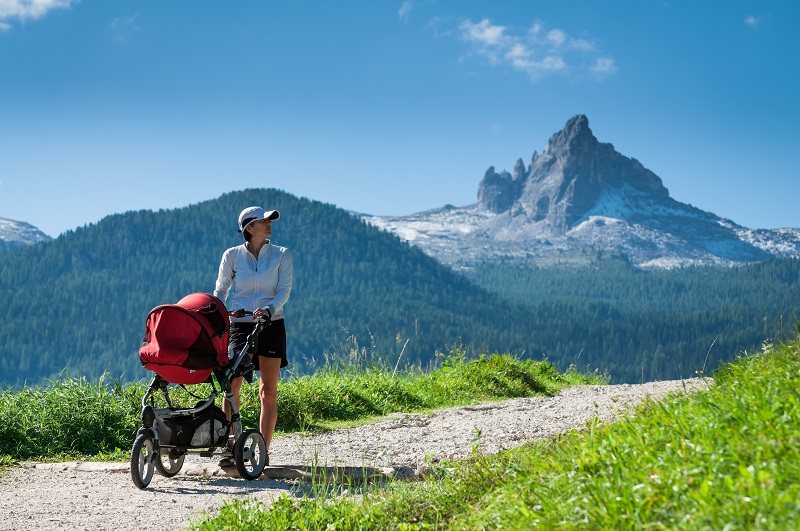 BOOK NOW YOUR ACCOMMODATION IN CORTINA